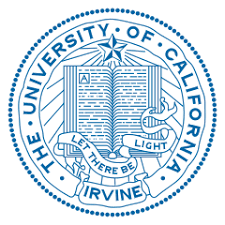 Openings are anticipated throughout the year in the Department of Pharmaceutical Sciences at the University of California, Irvine, for non-tenured, academic term appointments as Project Scientists. Please visit the website below for information on some of the faculty members that may sponsor the appointments.
Salaries are competitive and commensurate with experience.
Requirements: M.D., Ph.D., or M.D. /Ph.D.
Application Procedure – Submit curriculum vitae and the names and addresses of three references via UC Irvine's online application system.
A statement that addresses past and/or potential contributions to diversity, equality and inclusion should also be included in the application materials.
The University of California, Irvine is an Equal Opportunity/Affirmative Action Employer advancing inclusive excellence. All qualified applicants will receive consideration for employment without regard to race, color, religion, sex, sexual orientation, gender identity, national origin, disability, age, protected veteran status, or other protected categories covered by the UC nondiscrimination policy.
JOB LOCATION
Irvine, CA
REQUIREMENTS
DOCUMENTS
Curriculum Vitae – Your most recently updated C.V.
Cover Letter (Optional)
Statement of Contributions to Diversity – Statement addressing how past and/or potential contributions to diversity will advance UCI's Commitment to Inclusive Excellence.
Misc / Additional (Optional)
REFERENCES
3 references required (contact information only)
HOW TO APPLY
Create an ApplicantID
Provide required information and documents
If any, provide required reference information
Apply by Jun 30, 2018
.