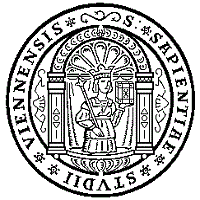 At the the Department of Social- and Cultural Anthropology, a subunit of the Faculty of Social Sciences, a prae doc position for the duration of four years in the team of Prof. Ayse Caglar is to be filled as soon as possible.
Duration of employment: 4 year/s
Extent of Employment: 30 hours/week
Job grading in accordance with collective bargaining agreement: §48 VwGr. B1 Grundstufe (praedoc) with relevant work experience determining the assignment to a particular salary grade.
Job Description:
– Participation in research, teaching and administration
– Contribution to research projects / scientific studies
– Contribution to publications / scientific articles
– Contribution to organisation of conferences, meetings, symposiums
– Project application and (external) fundraising
– We expect the successful candidate to sign a doctoral thesis agreement within 12-18 months.
– Teaching assignments are possible according to the extent regulated by the collective agreement
– Examination activities
– Support of students
– Participation in evaluation activities and in quality assurance
– Participation in administration of the department
Profile:
– MA in the study field of social and cultural anthropology or sociology
– Professional competence: dispossession and displacement processes with an emphasis on changing neoliberal policy and/or urban sociology/anthropology and/or migration scholarship
– Competence in qualitative methods, experience in empirical research, knowledge of interview techniques
– Competence in teaching and/or assistance-ship
– High command of written and oral language
– Computer literacy
– Excellent knowledge of English language and willingness to acquire good knowledge of German
– Ability to work in teams
– Experience in teaching, knowledge management, grant applications and work with publication procedures are an asset.
Your application (in English) should include the following documents
– Letter of intent
– Scientific CV / List of publications
– Exposé for a dissertation project
– Certificates
– 2 recommendation letters


Research fields:

| Main research field | Special research fields | Importance |
| --- | --- | --- |
| Sociology | Cultural anthropology | MUST |


Languages:

| Language | Language level | Importance |
| --- | --- | --- |
| German | Basic knowledge | MUST |
| English | Excellent knowledge | MUST |
Applications including a letter of motivation (German or English) should be submitted via the Job Center to the University of Vienna (http://jobcenter.univie.ac.at) no later than 21.03.2018, mentioning reference number 8291.
For further information please contact Caglar, Ayse +43-1-4277-49513, Hartwig, Marie-Therese +43-1-4277-49534. 
The University pursues a non-discriminatory employment policy and values equal opportunities, as well as diversity (http://diversity.univie.ac.at/). The University lays special emphasis on increasing the number of women in senior and in academic positions. Given equal qualifications, preference will be given to female applicants.
Human Resources and Gender Equality of the University of Vienna
Reference number: 8291
E-Mail: jobcenter@univie.ac.at

.