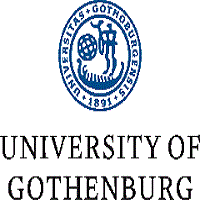 The department for Marine Sciences (http://marine.gu.se/english/) is Sweden's most complete academic environment for marine research and education, and it is one of few such institutions in Europe. University of Gothenburg has outstanding marine infrastructure facilities including state-of-the-art equipment for marine research, two large marine research stations and a new 49 m research vessel ready to use in 2018 (http://loven.gu.se/english/). Researchers at our department also have access to the ice-breaker Oden for polar research (http://polar.se/en/). The Department for Marine Sciences, founded 2015, brings together expertise in physical oceanography, marine chemistry, marine biology, marine geology, and marine heritage conservation. Thus the department has excellent opportunities to meet future challenges in marine research and education. Furthermore, the department hosts the Centre for Sea and Society (http://havochsamhalle.gu.se/english/) an arena for all marine and maritime activities at University of Gothenburg. The Gothenburg region is also a national hub for marine governance with the Swedish Marine Institute (http://havsmiljoinstitutet.se/english/), hosted by University of Gothenburg, and the Swedish Agency for Marine and Water Management (https://www.havochvatten.se/en) is located in Gothenburg.
The department of Marine Sciences are located with permanent staff in Gothenburg and at the research stations Kristineberg and Tjärnö on the Swedish west cost north of Gothenburg.
Subject area
Genetic modelling with focus on marine evolutionary biology
Subject area description
Speciation, the evolution of reproductive isolation between populations, is a fundamental evolutionary process. Yet the mechanisms by which speciation occurs are only poorly understood. Understanding these mechanisms is a major task in Evolutionary Biology.
Job assignments
The PhD-student will work in a team studying the genetic basis of local adaptation and the ways in which it might lead to the evolution of further barriers to gene flow. One particularly interesting aspect of this is the role of the genomic architecture, such as the effect of chromosomal rearrangements.
The PhD student will develop novel, sophisticated mathematical models for the evolution of chromosomal rearrangements in populations occupying habitats with selection gradients. The student will analyse the models both analytically and using spatially-explicit individual-based computer simulations. The student will also be involved in testing models against the empirical genetic data from a marine species, the snail L. saxatilis, and from other species. This PhD project will aid in the interpretation of empirical genetic data, as well as providing novel general insights into the evolution and role of chromosomal rearrangements in local adaptation and speciation.
The PhD student will work in a team of modellers (physicists) and geneticists/ecologists, and will be supervised by a researcher with competence in modelling (main supervisor), and by researchers with competence in population genetics and marine ecology (co-supervisors). The PhD student will be part of a larger team of researchers, postdocs and PhD students working with marine evolutionary biology using the snail Littorina saxatilis as an empirical model.
Eligibility
The qualifications for education on a doctoral level are: an advanced level degree, at least 240 university points, of which 60 are on an advanced level, or similar knowledge acquired in an other way within or outside the country of Sweden.
Assessment
Regulations for the evaluation of qualifications for education on a doctoral level are given in SFS 1998:80. Only a person that is admitted to a doctoral level education can hold the position. The candidates will be judged for their ability to successfully complete the program. In addition to pursuing own research studies, the holder of the position may be required to perform duties such as teaching, research, and administration according to special regulations.
We are seeking a highly motivated and independent person with a background in mathematics, physics or theoretical biology to pursue PhD studies in natural science. The applicant is expected to have an interest in science-based development of evolutionary biology and a willingness to work in a team, flexibility in learning new tasks, and excellent data handling and communication skills.
Communication skills in oral and written English is a requirement.
The highest ranked candidates will be invited for an interview that may be conducted in English and in some cases via phone/internet.
Employment
Type of employment: Fixed-term employment (PhD student), 4 years
Extent: 100%
Location: Department of Marine Sciences, Gothenburg.
First day of employment: As agreed.
For further information regarding the position
Please contact: Dr Marina Rafajlovic (Marina.Rafajlovic@physics.gu.se), professor Kerstin Johannesson (kerstin.johannesson@gu.se) or professor Roger Butlin (r.k.butlin@sheffield.ac.uk).
Unions
Union representatives at the University of Gothenburg: http://www.gu.se/english/about_the_university/job-opportunities/union-representatives
How to apply
In order to apply for a position at the University of Gothenburg, you have to register an account in our online recruitment system, and submit the following documents:
Personal letter
CV, including a complete list of basic and advanced university courses
Description of other merits.
Copies of publications in full format, if any.
Other documents that you wish to be considered.
It is the responsibility of the candidate to ensure that the application is complete in accordance with the instructions in the job advertisement, and that it is submitted before the deadline. The selection of candidates is made on the basis of the qualifications registered in the application.
The application is to be written in English.
Closing date: 2018-05-20
.