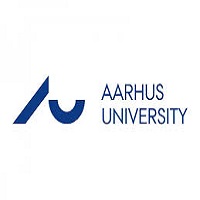 The Andersen Lab  at the Interdisciplinary Nanoscience Center, Aarhus University, Denmark, invites applications for a 1-year postdoctoral position offering applicants an exciting opportunity to join a new research project on RNA-protein nanostructures for synthetic biology.  The position is available from 1st September 2018.
Job description/research project/research area
You are expected to design, produce, and characterize novel RNA origami nanostructures and nanodevices. You are expected to design, clone, express, purify and characterize recombinant proteins and enzymes. You are expected to genetically modify bacteria and yeast strains for expression of RNA nanoscaffolds and recombinant proteins and enzymes. You are expected to record experimental designs, procedure and outcomes in electronic lab book systems, present data at internal group meetings and international conferences.
Your profile
Applicants should hold a PhD in nanoscience, synthetic biology, biotechnology, or relevant fields.
Candidates should have experience and expertise in the following areas:
•    Genetic and protein engineering.
•    Handling and engineering of bacteria and yeast cultures.
•    Cloning, expression, purification and biochemical characterization of recombinant proteins and enzymes.
•    Design, production and characterization of RNA origami nanostructures.
•    Fluorescence spectroscopy.
Furthermore, applicants are expected to:
•    Have strong cooperation and communication skills.
•    Have good command of the English language, both spoken and written.
•    Be independent and capable of assisting younger students in their research projects.
•    Have international research and collaboration experience.
Who we are/ The department
The Andersen Lab (andersen-lab.dk) works in the research field of biomolecular nanotechnology with the aim of rationally designing biomolecular nanostructures and devices for application in nanotechnology, synthetic biology, and medicine.
The Interdisciplinary Nanoscience Center (iNANO) is a major research and education center based at the beautiful campus of Aarhus University. iNANO undertakes interdisciplinary research involving scientists from relevant areas in physics, chemistry, molecular biology, biology, engineering, and medicine. iNANO offers a dynamic, interdisciplinary research environment with many industrial, national and international collaborators.
The place of work is Gustav Wieds vej 14, 8000 Aarhus C (Denmark), and the area of employment is Aarhus University with related departments.
For further information please contact Assoc. Prof. Ebbe Sloth Andersen (esa@inano.au.dk) +45 41178619, iNANO, Aarhus University.
Application procedure
Shortlisting is used. This means that after the deadline for applications and with the assistance from the assessment committee chairman, and the appointment committee if necessary, the head of department selects the candidates to be evaluated. All applicants will be notified whether or not their applications have been sent to an expert assessment committee for evaluation. The selected applicants will be informed about the composition of the committee, and each applicant is given the opportunity to comment on the part of the assessment that concerns him/her self. Once the recruitment process is completed a final letter of rejection is sent to the deselected applicants, including the main considerations emphasized during the selection process.

Formalities and salary range
Science and Technology refers to the Ministerial Order on the Appointment of Academic Staff at Danish Universities under the Danish Ministry of Science, Technology and Innovation.
The application must be in English and include a curriculum vitae, degree certificate, a complete list of publications, a statement of future research plans and information about research activities, teaching portfolio and verified information on previous teaching experience (if any). Guidelines for applicants can be found here.
Appointment shall be in accordance with the collective labour agreement between the Danish Ministry of Finance and the Danish Confederation of Professional Associations. Further information on qualification requirements and job content may be found in the Memorandum on Job Structure for Academic Staff at Danish Universities. Salary depends on seniority as agreed between the Danish Ministry of Finance and the Confederation of Professional Associations.
All interested candidates are encouraged to apply, regardless of their personal background. Research activities will be evaluated in relation to actual research time. Thus, we encourage applicants to specify periods of leave without research activities, in order to be able to subtract these periods from the span of the scientific career during the evaluation of scientific productivity.
Aarhus University offers Relocation service to International researchers. You can read more about it here.
Deadline
All applications must be made online and received by:
27.05.2018
Please apply online here 
.