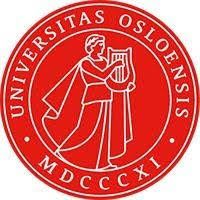 Three postdoctoral positions (three years, extendable) are available in the Group of Structural Biology and Drug Development (Luecke group) at the Centre for Molecular Medicine Norway (NCMM) in Oslo.
The Group for Structural Biology and Drug Development investigates medically relevant proteins and protein complexes using biophysical, biochemical and structural approaches.  The projects aim at understanding structure-function relationships with an emphasis on drug discovery.  We employ a variety of biochemical and biophysical techniques (x-ray crystallography, single particle cryo electron microscopy, DSF, ITC, SPR, HDX-MS, SAXS, molecular dynamics simulations etc.).  Specific, externally funded projects include inhibitor discovery targeting the Helicobacter pylori pH acclimation system (a pH-gated urea channel and a cytoplasmic urease1), and discovery of compounds that reactivate p53 cancer mutants in vitro and in vivo2.
The positions are available immediately.  We seek highly motivated individuals with an excellent track record and experience in protein purification and biophysical and biochemical characterization of proteins and protein complexes, preferably including membrane proteins.  Knowledge of one or more structural biology technique (x-ray crystallography, cryo electron microscopy or NMR) is required.  Postdoctoral fellows will be supported in developing their own research area on their path to independence.  We offer a stimulating environment with excellent working and social benefits in the Happiest Country on Earth.
The ideal candidate will have:
A Ph.D. degree in biochemistry, biophysics, chemistry, or a related area
Hands-on experience with extraction and purification of proteins and assembly of protein complexes (membrane protein experience preferred)
Ability to independently perform experiments, analyze and interpret results
Documented ability to write scientific manuscripts (one or more first author papers from Ph.D. and postdoctoral studies will be highly valued)
Excellent English interpersonal, communication and writing skills
Ability to operate as a team player in a multi-disciplinary environment
Application via website required and must include:
Cover Letter stating motivation and research interests
A detailed C.V.
A complete list of scientific publications with brief statement of candidate contribution
List of references (name, institution, e-mail, telephone number and relation to candidate)
Salary: Postdoctoral Research Fellow (SKO 1352) with a salary level of NOK490,900–569,000 (app. €51,800-€60,400) per year, depending on qualifications.
Inquiries:
About the position and projects: Prof. Hartmut "Hudel" Luecke (hudel@ncmm.uio.no).
About administrative aspects of the application: Nina Modahl (ninam@ncmm.uio.no).
In accordance with the University of Oslo's equal opportunities policy, we invite applications from all interested individuals regardless of gender or ethnicity.  UiO has an agreement for all employees, aiming to secure rights to research results a.o. Note that no one can be appointed for more than one specified period at the same institution.
1Strugatsky et al. "Structure of the proton-gated urea channel from the gastric pathogenHelicobacter pylori" (2013) Nature 493, 255–258.
2Wassman et al. "Computational Identification of a Transiently Open L1/S3 Pocket for p53 Cancer Mutant Reactivation" (2013) Nature Communications 4, article number 1407.
Apply for this job
ABOUT THIS JOB
Deadline

Thursday, June 14, 2018

Employer

University of Oslo

Municipality

Oslo

Place of service

Oslo Science Park

Jobbnorge ID

146427

Internal ID

2018/184

Scope

Fulltime

Duration

Engagement
ABOUT APPLICATIONS
Applications on this job are registered in an electronic form on jobbnorge.no
You must complete: Standard CV
Please refer to where you first saw this job advertised!
.