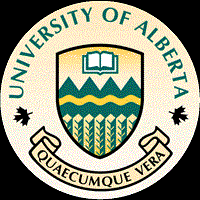 The Research Associate (RA) will be working in the laboratory of Principal Investigator (PI) Dr. Joseph Casey in the Department of Biochemistry. In consultation with the PI, this role will involve oversight of day to day lab functioning.  The incumbent will be involved in the interaction of two overlapping research groups, the Membrane Protein Disease Research Group and the International Research Training Group in Membrane Biology.  Dr. Casey's lab also interacts with the Alberta Vision Net and will require the RA to attend group meetings and to interact as a discussant and potentially collaborator with individuals from about 18 different research groups.
Duties:
Performing high level, complex research activities under the direction of the PI
Planning research activities and provides research design
Setting research activity objectives in consultation with PI
Working with a high degree of independence, and following the research plan developed by PI
Developing and performing lab experiments, troubleshooting experimental protocols, and adjusting methodology to attain desired results
Contributing to the research project by investigating, creating, and designing new methods and experiments for project advancement
Overseeing and conducting data collection activities
Making detailed observations, conducting high level protein analysis and interpreting research data and results
Fostering communication and participating in coordination of collaborative research activities between the Membrane Protein Disease Research Group (13 labs) and the International Research Training Group in Membrane Biology
Writing first draft of manuscripts and providing assistance with grant application preparation
Preparing abstracts, technical reports and research summaries for submission, under the direction of the PI and collaborators
Presenting research results at laboratory meetings, scientific conferences (national and international) and other related settings
Guiding, training and providing oversight of research personnel, including summer students, graduate students and postdoctoral fellows and research technicians
Assisting with related administrative duties, including participating in research personnel recruitment panels and provides recommendations into financial decisions
Responsible for the ordering of supplies, arranging for equipment maintenance and arranging lab activities, along with the Lab Technician
Qualifications:
PhD in Biochemistry, Cell Biology, Physiology or related discipline
Extensive research background in membrane transport proteins, ideally with the SLC4 family
High level research skills – experimental design, analysis and trouble shooting
High level understanding of biochemistry, cell biology and physiology
Ability to carry out protein analysis, including SDS-poly acrylamide gel electrophoresis, immunoblotting and protein purification
Experience and skill with confocal microscopy, mammalian cell tissue culture and transfection
Molecular biology experience, including plasmid propagation, analysis and mutagenesis
Strong verbal and written science communication skills for effective manuscript writing, abstract writing and presenting to research groups
Supervisory experience is an asset
In accordance with the Trust/Research Academic Staff agreement, this position has an approximate appointment of 1 year, with the possibility of extension, and offers a comprehensive benefits package which can be viewed at Faculty & Staff Benefits with an annual salary range of $58,210 – $65,490.  A review of applications will begin on June 8, 2018.
To assist the University in complying with mandatory reporting requirements of the Immigration and Refugee Protection Act (R203(3) (e)), please include the first digit of your Canadian Social Insurance Number in your application. If you do not have a Canadian Social Insurance Number, please indicate this in your application.
How to Apply
Note: Online applications are accepted until midnight Mountain Standard Time of the closing date.
.