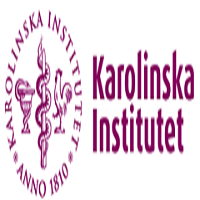 The Department of Neurobiology, Care Sciences and Society (NVS) conducts world leading research in aging, dementia, epidemiology and care sciences. This research extends from basic molecular and cell levels to clinical research and societal studies. NVS educates almost a third of KI students at basic and advanced levels. The Department has approximately 450 employees and a revenue 2017 of 470 million SEK. It comprises eight divisions, located at Campus Flemingsberg and Campus Solna.
Divisions and project
The Division of Clinical Geriatrics and the division of Neurogeriatrics belongs to the internationally leading Center for Alzheimer Research at NVS. The research group led by Professor Miia Kivipelto consists of around 20 scientists/clinicians, focusing on clinical and translational research on prevention and treatment of Alzheimer disease. For more information visit www.nordicbrainnetwork.com.
The current project will be performed within the framework of a newly formed consortia with a wide range of expertise in neurodegenerative disorders; Dementia Prevention Platform. The consortia consists of the Kivipelto group and other research groups located at the Center for Alzheimer Research (KI) and the University of Gothenburg:
Nenad Bogdanovic, KI – blood biomarkers
Ass. prof. Anna Matton (part of the Kivipelto group), KI – mechanisms and biomarkers
Agneta Nordberg, KI – neuroimaging by PET
Prof. Dorota Religa, KI – risk factors within the Svedem registry
Prof. Erik Westman, KI – neuroimaging by MRI
Henrik Zetterberg, Gothenburg University – biomarkers
The offered position is held at the Division of Clinical Geriatrics located at NEO building next to the Karolinska University Hospital at Huddinge and at the Q-House at Karolinska Solna. The division of Neurogeriatrics lab will move to Bioclinicum at Karolinska Solna during 2018.
Duties

We are seeking one or more highly motivated and innovative post-doctoral scientists to work on developing and improving prediction models for dementia/Alzheimer's disease, and investigate in detail the effects of preventive strategies in clinical trials. There is currently great need for disease models that cover the entire course of Alzheimer's disease, and for bridging the gap between prediction and prevention by testing such models in clinical trials. Advanced statistical techniques are also needed for an improved understanding of how to personalize preventive interventions and target them to the individuals who are most likely to benefit.
The position involves e.g. statistical design and data analysis, data management, preparation of manuscripts, grants, and ethical and other data-related permit applications.
The successful candidate should show a high level of responsibility and a positive, problem solving attitude, and be an active team player in our large multidisciplinary group.
Entry requirements
To qualify, the applicant must hold a doctor's degree and have a background in biostatistics; have experience in using statistical software independently; have previous experience with large datasets and/or clinical trial statistics; and have a high level of spoken and written English. A strong publication record (at least one first author paper in a recognized international journal) is highly desirable. It is also preferable that the applicant has previous experience with more complex statistical methods for longitudinal data analysis (including trial data analysis), and is able to independently contribute to statistical protocol design. The candidate should be self-motivated and driven with good communication skills and ability to interact effectively and work productively in a team.
Application process
An employment application must contain the following documents in English:
A complete curriculum vitae, including date of the thesis defence, title of the thesis, previous academic positions, academic title, current position, academic distinctions, and committee work
A complete list of publications
A summary of current work (no more than one page)
Verifications for crediting of illness, military service, work for labour unions or student organisations, parental leave or similar circumstances
Verification from the thesis defence committee or the equivalent (only if the thesis defence is scheduled within three months after the application deadline)
The application is to be submitted through the Varbi recruitment system.
Type of employment
Temporary position longer than 6 months
Contract type
Full time
First day of employment
According to agreement
Salary
Monthly salary
Number of positions
1
Working hours
Fulltime
City
Huddinge and Solna
County
Stockholms län
Country
Sweden
Reference number
2-2644/2018
Contact

Anna Sandebring-Matton, FoAss, , anna.matton@ki.se
Miia Kivipelto, Professor, miia.kivipelto@ki.se
Maria Axelsson, HR officer, maria.axelsson.1@ki.se

Union representative

Henry Wölling, SEKO, henry.wolling@ki.se
Agneta Öhlen, SACO, 08-524 837 53, Agneta.Ohlen@ki.se
Carina Dahlin, OFR , 08-524 836 92

Published
08.May.2018
Last application date
13.Aug.2018 11:59 PM CET
.