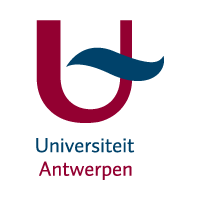 The IDLab research group of the University of Antwerp performs fundamental and applied research on internet technologies and data science. The overall IDLab research areas are machine learning and data mining; semantic intelligence; distributed intelligence for IoT; cloud and big data infrastructures; multimedia coding and delivery; wireless and fixed networking; electromagnetics, RF and high-speed circuits and systems. Within Antwerp, IDLab specifically focuses on wireless networking and distributed intelligence. IDLab has a unique research infrastructure used in numerous national and international collaborations. IDLab is also a core university group of the imec research centre.
IDLab collaborates with many universities and research centres worldwide and jointly develops advanced technologies with industry (R&D centers from international companies, Flanders' top innovating large companies and SME's, as well as numerous ambitious startups).
For further development of the IDLab distributed intelligence research cluster, we are looking for a PhD researcher in the domain of connected deep learning systems.
Profile and requirement
You have or will soon obtain a Master of Science degree, preferably in Engineering, Mathematics, Computer Science, Physics, Electrical Engineering, or equivalent.
You have experience with programming languages, software development, network communication protocols, and distributed systems.
You have a profound interest in artificial intelligence, machine learning, neural networks, and building large scale systems. Knowledge on deep learning and/or reinforcement learning is an additional asset.
You are a team player and have strong communication skills.
Your English is fluent, both speaking and writing.
Job description
You are conducting research in the distributed intelligence team, investigating the connection of multiple heterogeneous subsystems into large scale learning systems.
You will define and analyze protocols to interconnect rate and spiking-based artificial neural networks, develop global control mechanisms using meta-learning approaches, and experiment with hierarchical, cooperative and transfer learning methods.
You will publish results in international conferences and journals and co-develop demonstrators in the framework of European and national research projects.
Practical info
Type of contract: full time
Employment: PhD track
Location: Antwerp
How to apply?
Applications may only be 

submitted online

 until the closing date August 12th 2018 and should include a copy of your CV, a cover letter and at least one reference to contact.
More information about the application form can be obtained from vacatures@uantwerpen.be. For questions about the profile and the description of duties, please contact werner.vanleekwijck@uantwerpen.be.
The University of Antwerp is a family friendly organization, with a focus on equal opportunities and diversity. Our HR-policy for researchers was awarded by the European Commission with the quality label HR Excellence in research.
We support the Science4Refugees initiative and encourage asylum-seeking, refugee scientists and researchers to apply for a job at the University of Antwerp.