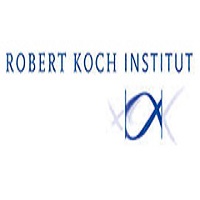 For Division ZBS 5 "High-Security Laboratory" of Department ZBS "Centre for Biological Hazards and Special Pathogens", to start at the earliest opportunity. These posts are initially for a limited period of up to five years.
(Salary dependent on qualifications and experience in accordance with public sector wage scale TVöD up to grade 14)
Following the recent opening of one of the most modern Biosafety Level-4 (BSL-4) Laboratories worldwide, the tasks of the ZBS 5 Unit within the Centre for Biological Threats and Special Pathogens include the study of pathogenesis and immune responses, and the development of strategies for diagnosis, treatment and prevention of risk group-4 zoonotic diseases. The infrastructure available includes modern instrumentation (e.g. live cell imaging/cLSM/flow cytometry) and animal experimentation capacity within the BSL-4 laboratory and other extensive experimental and analytical capabilities at the RKI (e.g. electron microscopy, NGS, proteomics).
We seek candidates for positions in two research groups within ZBS 5:
The Experimental Infection and Transmission Working Group seeks a candidate for projects aimed at investigating potential reservoir hosts for Ebola viruses, including experimental infections of bats. Opportunities for field work as related to infection and ecology also exist. Knowledge and experience in virological methods and working with laboratory animals is required.
The Comparative Immunology Working Group seeks a candidate for projects aimed at investigating the innate and adaptive immune responses to risk group-4 viruses in both the natural zoonotic reservoirs (bats, rodents species), as well as animal models of human disease, including mice, hamsters, and humanized mice. Knowledge and experience in experimental approaches to study innate and/or adaptive immunology in association with viral infection required. Experience in working with laboratory animals is also required.
Job Title
two Postdoctoral Research Fellows
Tasks
Development and implementation of research projects in the field of pathogenesis or immunology of viruses risk group 4
Organisation and implementation of animal experimental work under security level 4
Mentoring of students
Assistance in applying for funding for research projects
Participation in 24/7 on-call duty
Your profile
University degree (university diploma/master/state examination) in natural sciences, medicine or veterinary medicine
Doctorate/PhD with focus on virology (or related)
Experience in carrying out animal experiments
Experience in cell biology, molecular biology or immunology
Experience in dealing with pathogens of risk group 3 or 4 desired
Publications on research results
Language skills (CEFR level): English C1 (advanced)
Willingness for an extended safety inspection in accordance with § 9 Safety Inspection Act (SÜG)
Furthermore, it is necessary to have the physical requirements for the entry of the maximum containment laboratory. The personal qualification and medical fitness are therefore a prerequisite for the employment.
You work in a structured, project- and goal-oriented manner. At the same time, you always maintain an overview and you are characterized by responsible decision-making. In the research team, you are committed to working with your skills to achieve a joint result.
The RKI is located in Berlin – Germany's vibrant, multicultural capital in the heart of Europe. The Institute's facilities are set in the environment of a clean, green city that is home to first class art, historical and science museums and well-known theatres. Public transit links to other districts and the surrounding countryside are excellent.
The RKI offers flexible work hours and terms of employment that promote in as far as possible employee life-work balance. Education and training are also provided based on employee needs. The RKI also has a comprehensive health maintenance program and assists incoming staff members and their families in settling in their new location.
The RKI is an affirmative action, equal opportunity employer.
Application procedure
Submit your application via the public service job portal Interamt at www.interamt.de by 20. September 2018. Please note the position identification number: 461899 (StellenID)/Kz. 68/18.
.