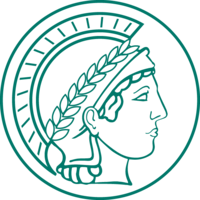 The Max Planck Institute for Terrestrial Microbiology (MPIterMic) is a leading institution in microbiological research. The MPIterMic consists of four departments and several department-independent research groups with approximately 280 people from more than 30 nations working at the institute. The daily language in the institute is English.
The institute has established state-of-the art proteomics and metabolomics platforms that develop and integrate cutting-edge mass spectrometric (MS) technology. In order to further advance the technological possibilities, we invite applications for a full time Bioinformatician (m/f/d) to fill the data analysis / bioinformatics branch of the MS-Core.
Your responsibilities
You will become part of a team that drives the development of proteomics, metabolomics and bioinformatics solutions to realize quantitative investigations of (micro)biological systems. As the MS-Core provides a wide range of targeted and untargeted/global quantitative workflows, your main responsibility will be the analysis and visualization of qualitative and quantitative data sets. You will also organize all data analysis/bioinformatic activities within the MS-Core including active participation in educational activities covering supervision of staff members, scientists and students. Further responsibilities are the support, maintenance and development of the IT infrastructure of the two facilities in collaboration with the local IT unit.
Your profile
Applicants should have a degree (ideally PhD) in a life science or computational discipline. Strong computational and programming skills are essential in addition to advanced theoretical and practical experience in the statistical evaluation of biological data sets. We seek a good communicator who is able to interact with scientists from a variety of backgrounds, is team-oriented and enjoys working in a highly collaborative and fast paced and evolving research environment.
The position is initially limited to two years, but can be extended based on performance.
Equal opportunity
As an equal opportunity employer, the Max Planck Society is committed to employing more individuals with disabilities. We therefore actively encourage individuals with disabilities to apply. We also seek to increase the percentage of female employees in areas where they are underrepresented. Qualified women are therefore strongly encouraged to apply. The Max Planck Society strives for gender and diversity equality. We welcome applications from all backgrounds.
Further information can be obtained from Dr. Nicole Paczia (nicole.paczia@mpi-marburg.mpg.de) or Dr. Timo Glatter (glatter@mpi-marburg.mpg.de).
Applications should be sent as a single pdf file by e-mail to: jobs-bioinformatics@mpi-marburg.mpg.de.
Please include your CV including publication record, names and email addresses of two academic referees, statements of previous research and possible future research goals (no more than two A4 pages for each). Application deadline is 31st March 2020.