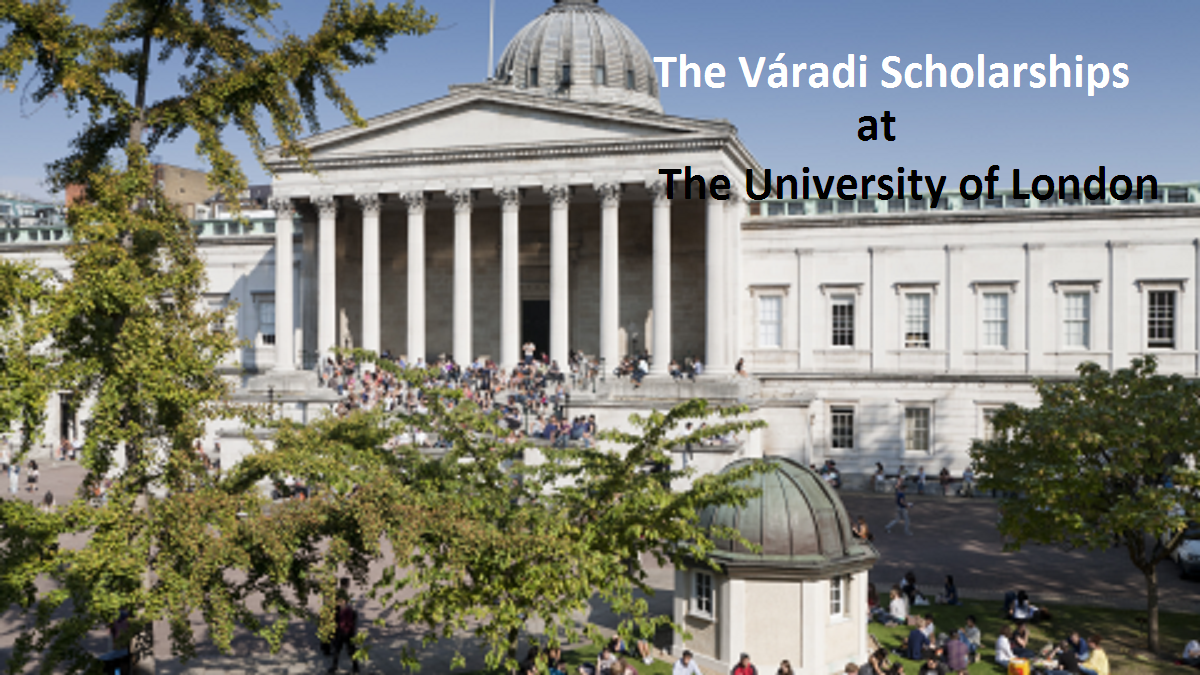 The Váradi scholarships will be available to all new students, from anywhere in the world, studying any of our programmes.
The Váradi scholarships cover all University of London tuition fees. The scholarships do not cover any fees or costs (such as computers and additional study materials or Teaching Centre fees) not directly payable to the University of London.
Eligibility
The scholarships will be available to all new students, from anywhere in the world, studying any of our programmes. The University of London would particularly welcome applications from the following:
1: Any student who is a permanent resident in Central and Eastern Europe. Including: Albania, Bosnia, Bulgaria, Croatia, Czech Republic, Estonia, Hungary, Kosovo, Latvia, Lithuania, Moldova, Montenegro, North Macedonia, Poland, Romania, Serbia, Slovak Republic, Slovenia and Ukraine.
2: Any student studying one of the following programmes:
You are encouraged to apply for a scholarship at the same time as submitting your programme application. Please note that your eligibility will need to be confirmed before your scholarship application is considered.
You will need to demonstrate within the application that without the scholarship you would not be able to undertake the programme.
Unfortunately we are unable to accept applications from any students who have already registered.
How to apply
Download and complete the scholarship application form.
Submit an application for your chosen degree via its course page.
Please ensure you upload your completed scholarship application form under the 'Scholarship Form' section.
Pay the appropriate online application fee for your programme.
You must submit a fully completed course application, as without this we cannot consider a scholarship application.
If you have applied for a programme previously but did not register and wish to be considered for this scholarship, please submit a completed scholarship application form here as you may not need to reapply for your course.
If you wish to apply for the scholarship but are unable to pay for the application fee, please contact us.
Deadlines and duties of scholarship holders
Deadlines
Scholarship application deadline: 17 July 2020
Scholarship notification: 14 August 2020
Duties of scholarship holders
Each year you will be required to take the minimum number of examinations permitted for your programme. You should refer to your programme regulations for further information on examinations.
As a scholarship holder, you are required to write a short report each year outlining the impact of your study and research, to be shared with the University of London Development Office.
a: The Development Office is responsible for engaging with alumni (former students) and friends of the University to encourage support for scholarships.
b:The Development Office may contact you during the course of and following your studies to ask for feedback on your course and the impact of your scholarship. This feedback and your annual report will be used to report back to donors on the impact of scholarships.
c.The Development Office may also ask for your permission to use these statements (in part or in full) in future marketing and fundraising materials – you are perfectly within your rights to remain anonymous.
You must also follow the standards expected of University of London students.
We reserve the right to withdraw your scholarship if you do not comply with these terms.