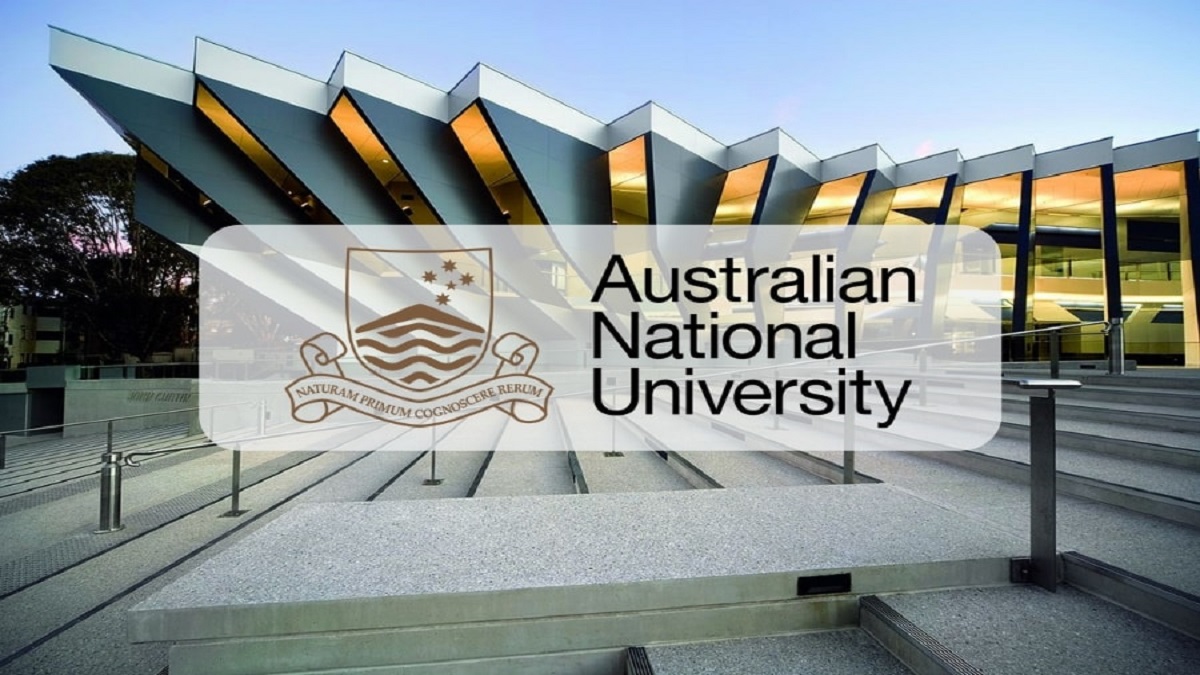 The Australian National University is a national research university located in Canberra, the capital of Australia. Its main campus in Acton encompasses seven teaching and research colleges, in addition to several national academies and institutes.
Lecturer/Senior Lecturer in Information Systems
The Research School of Management in the ANU College of Business and Economics aims to create and share management knowledge that makes a difference to organisations and society. In support of this vision the school is seeking to recruit an academic (Level B or Level C) in the field of information systems.
Research Fellow
Data Science thrives on the outputs of research into Machine Learning and Artificial Intelligence. It drives much of today's advances in Industry and Government. Free and open access to the technology and assurance of privacy through extremely distributed data are important social goals as the technology spreads into every aspect of our lives. Join these research projects to create technology that is changing our world whilst engineer solutions for real applications to support society.
Imaging Scientist
The Imaging Scientist will be based within the John Curtin School of Medical Research and reports to the Head of the Optical Biofluidics Imaging Group (O-BIG) and supports a range of activities for scientific research, teaching and industry partners. The core responsibility will include (but not limited to): daily operation of advanced optical imaging instruments, preparation of microfluidics devices, management and liaison with research and teaching staffs. This exciting role is suited to a dynamic individual who is keen to develop in-depth skill and knowledge in growing field of imaging science and contribute to biomedicine. This position is for two years fixed term with a possibility of extension.
Educational Lab Developer
Do you want to help create better ways of engaging students and education delivery? We have exciting opportunities for passionate educators to be part of a new team.
IWF Research Fellow / Fellow
Are you an interdisciplinary and engaged innovator or scholar with an interest in water? Apply to ANU's new position for the Institute for Water Futures located in the School of Cybernetics.
RSE Lecturer
The Research School of Economics aims to create and share knowledge that makes a difference to organisations and society. We are looking for a lecturer who can contribute high quality research and deliver an excellent education experience to our students.
Service Coordinator – Student Services, Employability
At the ANU College of Engineering and Computer Science (CECS) our mission is to create a better world through the diverse activities of all our staff. The CECS Community team exists to promote, support and foster better outcomes for our community – both within and outside the College. The services provided by the Community team are critical to exceptional student experience. We have an exciting opportunity available for an individual passionate about contributing to student employability and career development.
Service Manager – Employability, Experience and Support
The Service Manager will lead the development and delivery of a portfolio of outstanding services to the College coursework and research student community. The successful candidate will have a strong record of achievement and demonstrated experience in leading a high-performing team with a focus on excellence in service delivery and business improvement, and in the provision of high quality, professional advice on all student administration and experience matters, and developing and implementing support programs for a diverse student body.
Senior Research Management Officer
If you are highly motivated and enjoy working in a fast-paced, highly dynamic and stimulating environment then we welcome your application. Join the Research Management team at the ANU College of Science.
Research Services Officer
If you are highly motivated and enjoy working in a fast-paced, highly dynamic and stimulating environment then we welcome your application. Join the Research Management team at the College of Science at the Australian National University.
Postdoctoral / Research Fellow
A Postdoctoral / Research Fellow in robust robot planning and learning. Join us in developing fundamental approaches to enable more robust and strategic robots behaviors.
Project Manager
The ANU Library is looking for an enthusiastic and experienced person to play a key part in enhancing services for the Library. The position is responsible for planning and developing the delivery of information services to provide appropriate access to Library resources and spaces for ANU staff and students.
Mechanical Services Officer
Exciting opportunity for a skilled Mechanical Services Officer to join the Australian National University within the Maintenance Portfolio.
Events Officer
The ANU College of Business and Economics seeks a passionate Events Officer to support and implement events and campaigns for the College.
Research Services Manager
An exciting opportunity exists within the College of Asia and the Pacific to lead the Research Services team.
Senior Media Comms Officer
The Australian National University is seeking an energetic Senior Media Communications Officer
Project Manager (Nursing)
The ANU Institute for Communication in Health Care (ICH) research team is seeking a dynamic, flexible and resilient project manager to work on two major projects focusing on nursing practices in major metropolitan hospitals in NSW, ACT and Victoria.
Deputy Chief Financial Officer
Reporting to the Chief Financial Officer, this a rare opportunity for a strategic and operational finance leader- acting as an integral partner across various functional and divisional facets of the University, whilst driving finance transformation, implementation of processes, procedures and systems to ensure ANU reaches its goals and vision.
International Student Recruitment Officer
Join Australia's number one university! ANU is seeking an exceptional International Student Recruitment Officer to join our growing team.
Business Development Officer
Exciting opportunity available for a Business Development Officer to join the Centre for Entrepreneurial Agri-Technolog