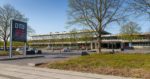 The Technical University of Denmark
Research Coordinator / Fundraiser
KT Consortium at DTU Chemical Engineering wishes to employ, starting January 1, 2022 or soon thereafter, a research coordinator / fundraiser to assist with the strategic planning and initiation of major national and international research activities across KT-Consortium disciplines and associated centers. You will work with the strategy for the Consortium development in relation to partners and sponsors.
KT Consortium
KT Consortium is a cross-center activity (AT-CERE and PROSYS) at the Department of Chemical and Biochemical Engineering of DTU.   
KT Consortium involves an industry-academia collaboration where members are provided networking opportunities and state-of-the-art methods and tools for chemical and biochemical engineering with emphasis in Process Systems Engineering (PSE), applied thermodynamics and property prediction. The objectives are to develop generic methods and tools using computer aided systems approach to solve and analyze problems related to product-process modelling, simulation, synthesis, design, analysis, control, & operation for companies operating within the areas of chemical, petrochemical, pharmaceutical, agrochemical, food and biochemical industry.
The job
In addition to the main task of assisting with the strategic planning and initiation of major national and international research activities, you will be involved in administrative activities related to the ERC Advanced Grant Project "New Paradigm in Electrolyte Thermodynamics"
You will in close collaboration with the KT-Consortium leader and the associated Faculty:
provide advice on external resources relevant to the Consortium's wide range of subject areas and development potentials, incl. national and international research pools

provide advice on project application, negotiation and implementation

contribute to the development of the Consortium in accordance with strategy and action plans
Our expectations of you
You have a relevant academic education and experience in research in science or technology, preferably within the areas of KT Consortium. You must be good at communicating and it is expected that you have some knowledge of project management. In addition, you must be able to act in different corporate cultures and be able to create results in a challenging and international environment.
It is important that you have an understanding of the researchers' working conditions, preferably through your own research experience. We emphasize that you have strong collaboration skills, are outgoing, independent and responsible, and can take initiatives.
In addition to the above, it is an advantage if you have concrete experience with several of the following areas:
strategic research and project planning

research funding and project development

international research environments

project administration
What we offer in return
A developing and challenging job in an exciting and international workplace, with the opportunity to influence the content of one's own job and the KT Consortium development.
We offer an interesting and challenging job in an international atmosphere with the focus on research, teaching, innovation and scientific advice for the benefit of the surrounding community. We place emphasis on a high level of professionalism among our staff, so skills development is an integral part of our organization. We offer a great flexibility in the position. In the area of technical and natural sciences, DTU is one of the leading research and education institutions in Europe.
Salary and appointment terms
Salary and employment conditions in accordance with the agreement for Academics in the state. We have flexible hours, and the weekly working hours are 37 hours (incl. lunch). The position is available for two years.
Application and contact
Please submit your online application no later than 15 October 2021 (Danish time). Open the "Apply online" link, fill out the form and attach your motivated application, CV and exam certificates. 
Further information can be obtained by contacting KT Consortium leader, Professor Georgios M. Kontogeorgis, gk@kt.dtu.dk.  
All interested candidates irrespective of age, gender, race, disability, religion or ethnic background are encouraged to apply.
The Department of Chemical and Biochemical Engineering at DTU is a leader in innovative teaching and research, built on core technical subjects and engineering scientific disciplines. The teaching and research covers separation processes, reaction engineering, dynamics and process regulation, process and facility planning, unit operations, heat transmission, fluid mechanics and applied thermodynamics. The Department enjoys very close relations with international partners, and especially a wide range of industrial companies.   
Technology for people
DTU develops technology for people. With our international elite research and study programmes, we are helping to create a better world and to solve the global challenges formulated in the UN's 17 Sustainable Development Goals. Hans Christian Ørsted founded DTU in 1829 with a clear vision to develop and create value using science and engineering to benefit society. That vision lives on today. DTU has 12,900 students and 6,000 employees. We work in an international atmosphere and have an inclusive, evolving, and informal working environment. DTU has campuses in all parts of Denmark and in Greenland, and we collaborate with the best universities around the world.
Apply for this job
Apply no later than 15 October 2021
Apply for the job at DTU Chemical Eng. by completing the following form.